The Definitive Guide to Buying Gold This Diwali- Part II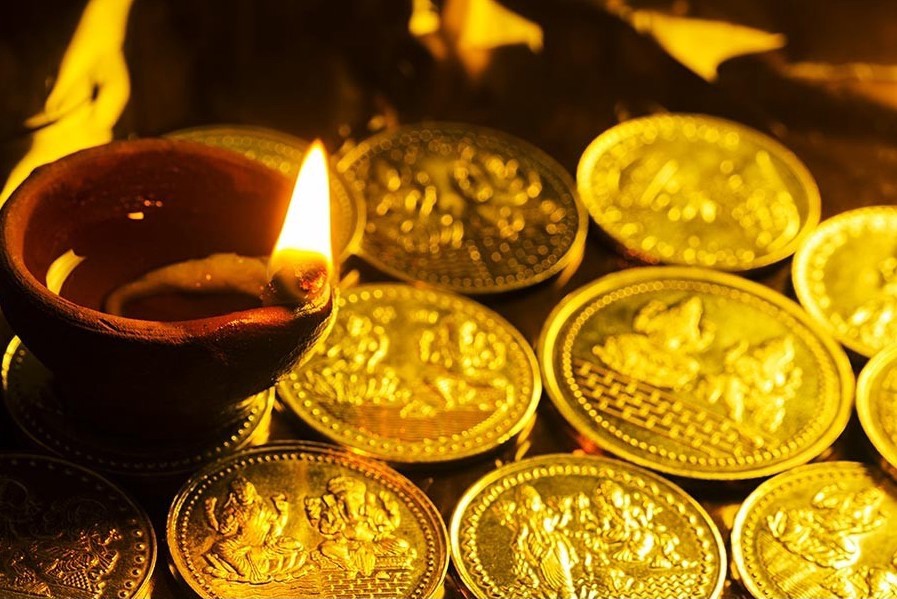 What are my options? What's the right criterion? What should I buy?
As we summarised in Part 1 of this guide, there are quite a few permutations and combinations to consider when it comes to buying gold. At the end of the day, you need to evaluate what suits your needs, preferences or investment goals. Regardless, there are certain things you should keep in mind in each case, in order to make the best decision possible. Ask yourself:
Why am I buying gold? Is it a token purchase at an auspicious moment, an investment or jewellery that I want or something else?
What are the key features I'm looking for? Is it the purity of gold, convenience, ornamental jewellery or do I just need an easy way to see it grow in value?
Am I saving up for a long term goal?
Do I want to pay a lump sum or buy in instalments?
Is storage or insurance a worry?
Do I need the gold immediately?
Do I want my investment to be liquid- i.e. do I need to be able to sell my gold quickly?
Based on your answers to the above, here's a quick summary of different options below:
1. Jewellery
If you're sure about what you want, go right ahead! But do pay attention to the following — be comfortable with the cost of making charges, confirm the purity of your gold by checking for the Hallmark, familiarize yourself with the return/buy-back policy and most importantly, ensure that you get a receipt.
Some jewellers may offer instalment/ EMI plans or you can also look at using a credit card, but make sure you understand the interest rates that could apply.
Storage of jewellery is always a concern, so do your research on appropriate safety mechanisms. While jewellery is generally highly liquid, hidden costs such as deduction of making charges, price difference on stones, buyback rates etc. may apply.
It may not be the best option for recovering full value when you sell, but if that's not the plan, just make sure you get what you pay for and protect your purchase with official documentation!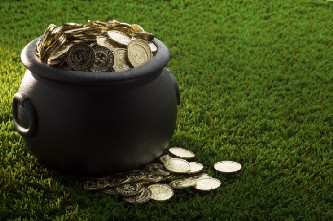 2. Coins, Bars & Biscuits
While bullion doesn't have the ornamental value of jewellery, they rate highly from an investment angle. You also have the added benefit of getting a higher purity of gold here with 24-karat options as compared to jewellery where it is usually 22, 18 or 14-karat.
Bullion also has the benefit of being highly liquid, without any penalties from a hidden cost perspective. However, storage and insurance remain factors to be vigilant about. Keep in mind that if you remove the coin or bar from its tamper-evident packaging, you may find it difficult to resell, as it might require retesting.
3. Digital Gold
Gold purchase in any format is auspicious, but with digital gold, you have the added boon of enormous flexibility.
Safety: Unlike physical gold, your purchases here are safe from theft or loss. SafeGold, for example, works with partners such as Brink's India, the world leaders in vault management, to ensure that your gold is stored securely in their world-class vaults, and SEBI registered IDBI Security Trustees, whose role it is to protect the customer's interests at all times.
Convenience: You can buy digital gold at a moment's notice from your mobile phone
Physical Delivery: You can convert your investment into 24-karat coins and bars whenever you want to, and have it delivered to your home. You can also take your digital gold holdings and redeem them with Jewellery partners like Candere & CaratLane as in the case with SafeGold.
Liquidity: You can sell your gold at a market-linked rate at any time, and never lose out on sunken costs on making charges, etc. like with jewellery
Gift: A much newer concept, but gifting gold is through a few taps on your phone is a reality! It has far more weight than regular gifts (no pun intended), while also leaving the receiver with all the options in this section (It's scary to buy expensive jewellery only to find out the person doesn't like it — taste is subjective!)
Flexibility: If you're worried about being able to afford a sizeable quantity worth of gold at one shot, digital gold also offers purchase through SIP. Much like its better known Mutual Fund cousin, the principle behind this is to allow investors the opportunity to purchase as much as you're comfortable with, at the frequency you prefer. This is the best option from a disciplined savings perspective since you slowly accumulate towards long term savings without breaking the bank.
4. Gold Investment
While they're perceived as being targeted only to serious financial investors, Gold Exchange Traded Fund (ETFs) & Sovereign Gold Bonds (SGBs) have some unique features that are worth noting.
Liquidity: Gold ETF's liquid and can be traded on the stock exchange. However, there may be a difference between the NAV and the price of gold (sometimes as much as 15% lower), so the customer can suffer a loss. Sovereign Gold Bonds have lower liquidity, and also sometimes trade at a discount, apart from the applicable conditions on lock-in.
Safety: ETFs and SGBs are kept in the dematerialised form and held in the Investor's DEMAT account, which is safe and easy to handle.
Tax: SGBs stand out as real stars on this count, as investors who redeem after maturity gain tax-exempt status on their investment. ETFs, on the other hand, are similar to other options, where capital gains tax applies.
Flexibility: You can buy from 1 gram of gold with an ETF, but we're generally talking bigger investment amounts in this category.
Return: SGBs offer up to 2.5% p.a. on the invested value if you invest for the maximum period
Lock-in: While you gain the gift a yield on your SGB, it comes at the price of a long lock-in – 8 years, with the option to exit from the 5th year.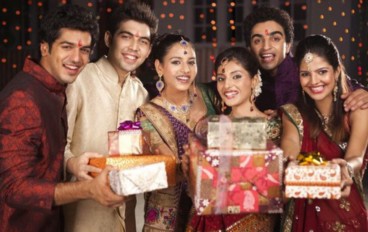 Options, Options, Options: What's the final verdict?
If you're an investor with a view to the long term, and no liquidity requirements, there are few products to beat the Sovereign Gold Bond. However, for those who would like to get their investment in the form of physical gold at any point, or want the option of liquidity, it may not be the most preferable choice.
With the festive season in full flow, you have a multitude of options available to you and a host of festive offers across the board! The consumer has never had more choice when it comes to buying gold and decision paralysis can easily set in.
Whatever your choice, we hope you come to this time of year, and to this purchase with an abundance of opportunities for growth and prosperity!