Everything You Need To Know About Gold Saving Products
We're all aware of Indians' affinity towards gold. This invaluable metal that was once used to make jewellery has now changed the investing game too. Whether you're a new-age investor or someone who's been in the saving business for a long time, it's always great to be up-to-date with new financial products. The key to diversifying your portfolio is to find investments that aren't closely correlated. History has been a testament that gold has a negative correlation with stocks and other financial instruments. Digital alternatives to paper gold have become prevalent in today's time and for all the right reasons.

Here's what you need to know about them:

Digital Gold: If everything can happen at the click of a button, so can investing. Digital gold is a new and seamless way to keep track of your investments, save for your future, and access physical gold as per your convenience. The best part is unarguably the liberty to start saving, even with a small amount. Although we tend to have some apprehensions about new investment options, we assure you that this one is a steal.

Gold ETFs: This saving option is for the people who enjoy trading on an exchange. Gold ETFs are based on the price of gold, and investments here are made in gold bullion (physical gold). Generally, stock brokers are involved who invest on behalf of you.

Sovereign Gold: This gold option is issued directly by the apex financial body – Reserve Bank of India. The investor not only gains the benefit of appreciation from the changing prices but also earns an interest of up to 2.5% if stored for the lock-in period. However, the long lock in period, and lack of a secondary market, mean that liquidity can be a worry for short term investors.

Dissecting gold options for you: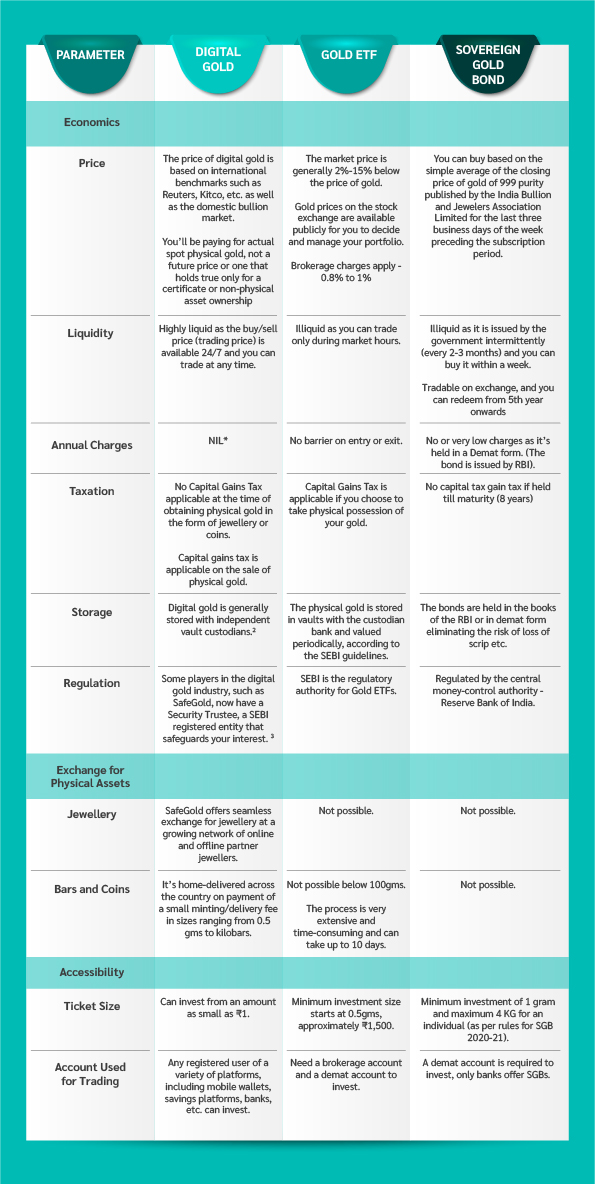 Now, let's get down to the real deal. Which of the above-mentioned gold saving options should one choose? As per a Google trend search, the searches for digital gold have been growing incessantly. Here's a sneak peek of that: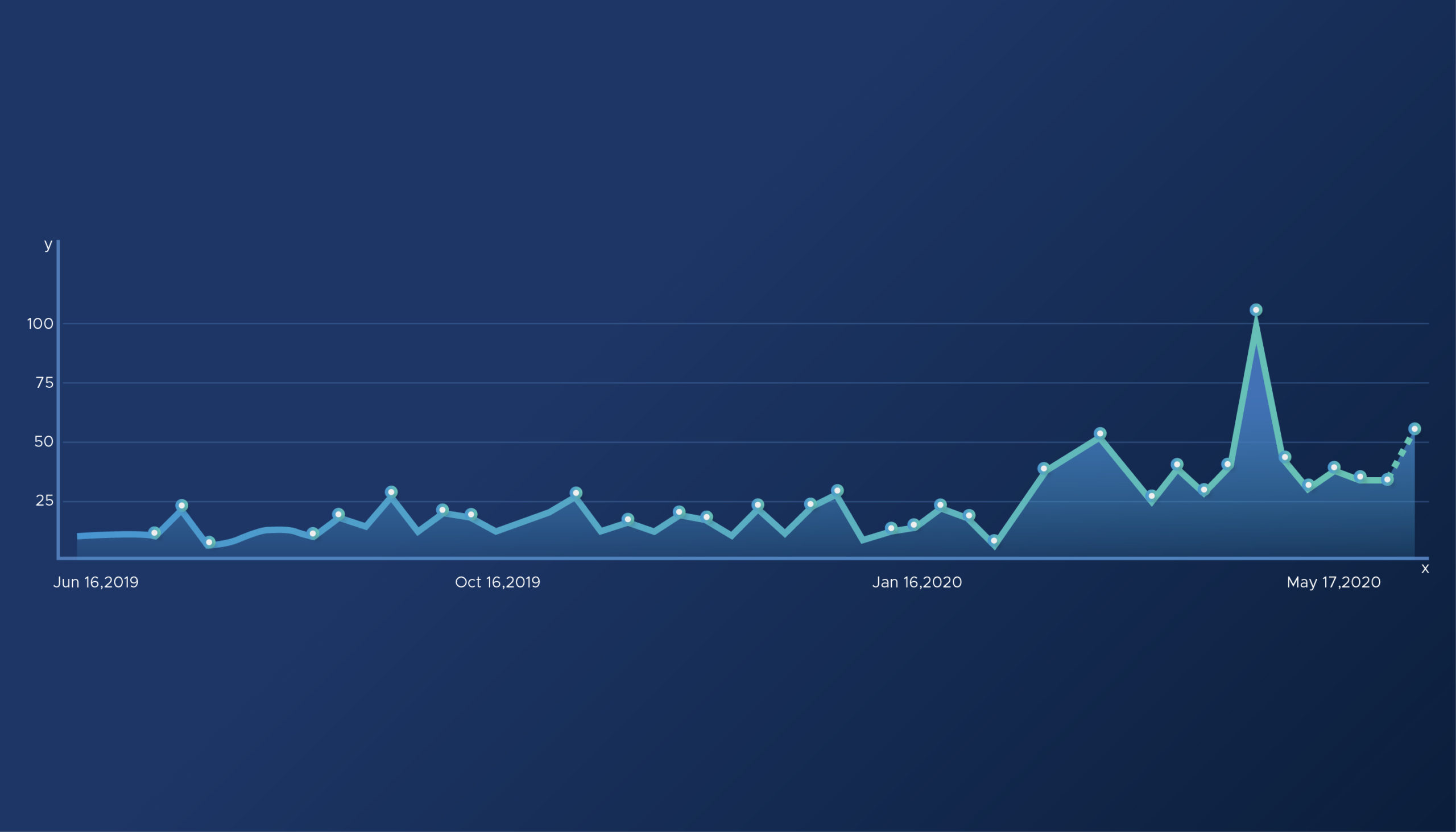 Why should you choose SafeGold?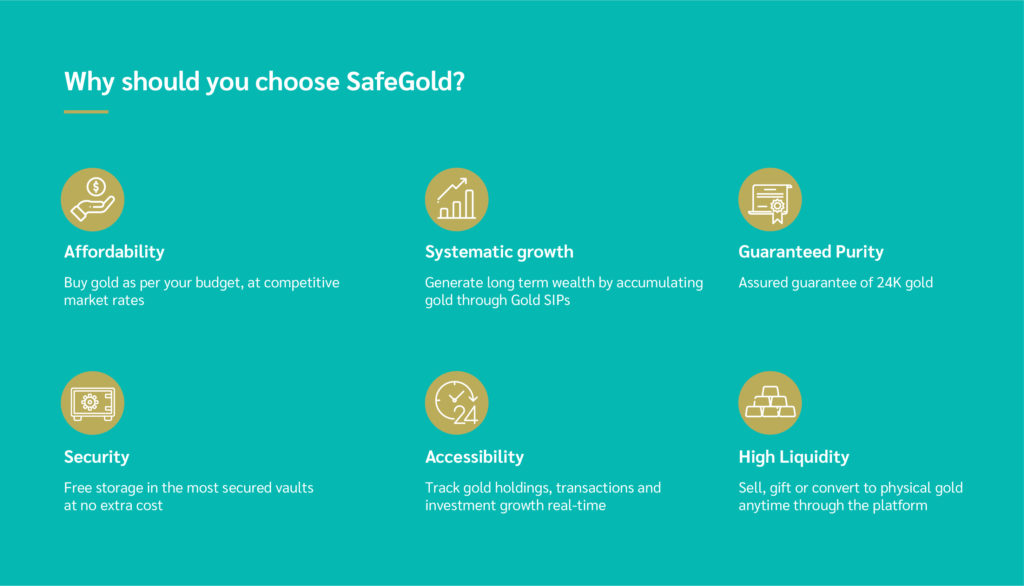 Digital gold knocks all the important aspects out of the park – it's safer, stored in world class storage vaults, and easily available at your convenience. With changing times, it's significant to adapt to ways that reap the most benefits. When you save with SafeGold, you are creating value and wealth at your own convenience. In conclusion, Gold is Safe, and Safe is Gold especially with SafeGold.