AN OPEN LETTER FROM SAFEGOLD MANAGING DIRECTOR
Dear valued customers
During the past few weeks, the subject of digital gold has been in the public eye after the stock exchanges (NSE and BSE) relayed a SEBI circular asking brokerages to discontinue the sale of digital gold on their platforms by September 10, 2021. There have since been many misinterpretations of this directive. In light of these developments, we at SafeGold felt the need to allay misconceptions, address the concerns around digital gold and assert the safety as well as purity of our products.
I founded SafeGold three years ago with a vision to create a platform that empowers every Indian to transact in gold digitally. Considering investing in gold has been such an intrinsic part of our culture for centuries (yet the traditional gold market continues to face challenges such as price asymmetry, low accountability, purity issues etc.), we wanted to offer Indians the highest purity of gold at the best price and the most convenient methods by leveraging technology. SafeGold as a platform enables buying physical gold through digital means and customers can ask for the delivery of their physical gold at any time, subject to owning at least 0.5gms. Our customers get all the benefits and features of 24K gold, with the convenience and transparency of digital.
Digital gold, being a relatively new offering in the country, does not have regulations guiding it yet. So, we at SafeGold have established a robust product structure that complies with the global best practices and standards for customer protection. We have set up a system of checks and balances through reputed and independent trustees and custodians that ensures that our customer always has his/her gold stored in a world-class vault, irrespective of how small or big the quantity is.
Understanding the developments
The SEBI directive was based on their interpretation of securities contract regulations which restrict stock brokers to transact in regulated products, as defined by the Securities Contract Regulations. It has nothing to do with safety or regulations around digital gold. Just as buying physical gold remains legal, SafeGold, which enables customers to buy physical gold through digital means, also remains legal and safe.
Therefore, regardless of where you have purchased SafeGold, your gold balance remains safe in a world-class vault. If you are a customer of a brokerage platform that will/has discontinue(d) SafeGold, you can continue to access your gold balance through the SafeGold website.
SafeGold's commitment to protecting customer interests
Our aim is to provide a simple way for Indians to accumulate physical gold as savings while ensuring transparent pricing and the highest standard of purity for the gold accumulated. When buying physical gold, purity has always been a concern in our country – which is why SafeGold sources gold bars that subscribe to the 'Good Delivery' standards and all the coins manufactured for us are assay certified by a government licensed agency. All our coins and bars are independently certified to ensure the highest purity of 99.99% 24K gold.
The gold purchased on SafeGold is stored in Brinks' world-class vaults, with an independent trustee providing oversight, to protect customer interests. The trustee ensures there is enough gold in the vault to back each of the customer's orders and monitors gold movement in and out of the vault so that only sanctioned movement such as customer deliveries are allowed, besides other everyday checks and balances.
Digital gold remains a safe investment
SafeGold's mission is to structure the fragmented gold market by using technology and giving our customers the best possible experience in transacting with digital gold. Through digitisation, we are working to address many challenges posed by the traditional gold ecosystem, including price asymmetry (one country, many prices), missing accountability and gold purity-related issues, among others. By working with several stakeholders in the gold ecosystem, we are enabling a seamless experience in procurement, delivery, purchase and safe & secure investment in gold. We always have and will continue to work with all authorities to comply with all the laws and create a transparent and digitally transformed gold market.
So far, our customers have completed over 50 million secure transactions worth more than Rs. 3,000 crores on our platform. We are committed to providing secure and convenient digital gold transactions to many more Indians and remain grateful for our customers' continued trust in our mission.
Sincerely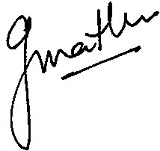 Gaurav Mathur
Founder and Managing Director, SafeGold
Digital Gold India Private Limited (DGIPL)